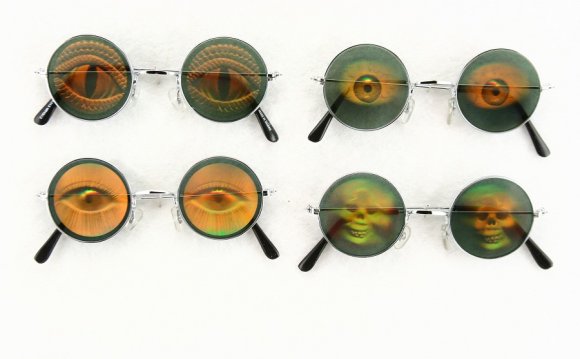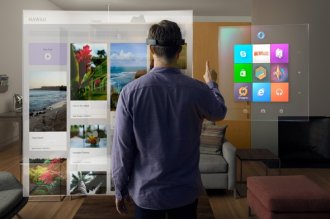 On Wednesday, Microsoft (Microsoft!) announced a product that we've all wanted since the 1980s, or even as far back as the 1940s. The company is calling it the HoloLens, and it's basically a pair of holographic glasses that provides the user with real-time, interactive-augmented reality. You put them on, and the real world becomes just one component of a digital landscape.
HoloLens is totally wireless and untethered. It has a CPU, GPU, and "Holographic Processor" built-in, and it doesn't need to sync to a smartphone or desktop. You control it using gestures or your voice, and it also follows your eye movements. It doesn't incorporate a heads-up display like Google Glass has. Instead it creates holographic screens and objects that look like they're in the envrionment around you. Microsoft also says that the headset provides surround sound.
Microsoft's central announcement Wednesday was its unifying device operating system, Windows 10. The company says that HoloLens will fit into the vision of a seamless OS across numerous devices. In a blog post Microsoft wrote:
Windows 10 is the world's first holographic computing platform—complete with a set of APIs that enable developers to create holographic experiences in the real world. With Windows 10, holograms are Windows universal apps and Windows universal apps can work as holograms, making it possible to place three-dimensional
holograms in
the world around you to communicate, create and explore ...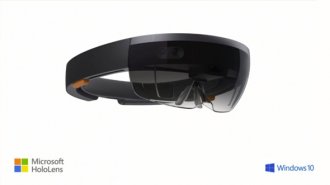 Over the last couple of years Microsoft has been quiet about virtual reality or Google Glass competitors, and it seemed like the company was behind. But perhaps it was just biding its time before surging ahead with a stronger vision. Following a hands-on using HoloLens, Wired reporter Jessi Hempel wrote, "After exploring Mars [in a demo], I don't want to remove the headset, which has provided a glimpse of a combination of computing tools that make the unimaginable feel real."
Microsoft says that it will release HoloLens around the same time as Windows 10 later this year, so the device seems to be more than a prototype pipe dream. It's also exciting to think that some of Microsoft's progress with holograms could potentially aid efforts to use the technology in fields like medicine.
Whether HoloLens will work and deliver seamless Windows 10 integration obviously remains to be seen. It's a pretty frickin' awesome announcement, though, and a bold move for what was starting to seem like a super lame company.
The holographic world you could live in.
Source: www.slate.com
RELATED VIDEO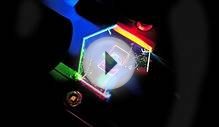 HP Holographic Glasses Free Portable 3D Display ...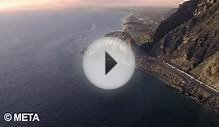 Meta Glasses bring us closer to holographic computing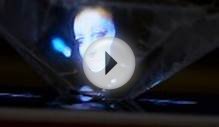 Holographic Images on DIY Hologram Projector || No glasses ...
Share this Post