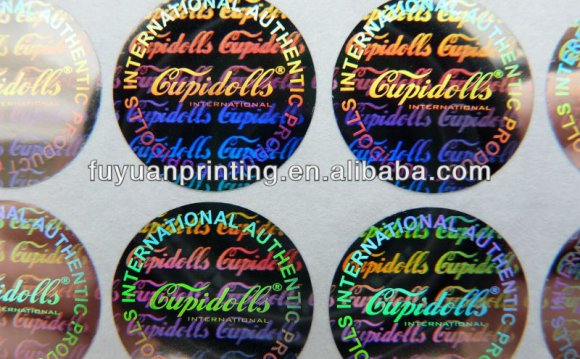 At Integraf, we specialize in providing fully customized hologram stickers and labels to small and large businesses at affordable prices. We do not use stock holograms, so each hologram image is uniquely tailored to your security and branding specifications. We believe custom holograms can and should offer security and beauty at the same time.
We believe custom holograms can offer security and beauty at the same time.
Depending on your marketing and security needs, we can create security hologram stickers for you with some or a combination of the following holographic and security features listed below. Don't worry if you're not familiar with the holographic effects. Our team will help you determine which effects best meet your use case (such as lighting conditions, prioritization of security vs marketing flair, etc.).
Made up of millions of dots, each with distinct viewing angles, our dot matrix holograms can display kinetic effects such as zooming, flashing, sparkles, and more. Dot matrix holographic effects can be used alone but are also often combined with other hologram types.
Dot matrix holographic effects display brightly with a wide viewing angle, so we recommend them for package labels and other stickers that will be viewed in poorly lit places.
Also known as multi-channel holograms, our flip-flop holograms provide stronger security and visual appeal. Composed of two or more primary holographic images, the hologram displays different images as you rotate the hologram or change your viewing angle.
Unlike most holograms, which display different colors as the viewing angle changes, our True Color holograms display the original colors, like that from a photograph or high-quality artwork. Providing Level 3 hologram security, True Color holograms are hard for counterfeiters to copy, and are appropriate if you need your holograms to display your brand's original colors.
Optimal viewing requires stronger focused light. Compared to 2D/3D and dot-matrix holograms, True Color holograms have narrower viewing angles.
The hologram sticker of the dove found on every Visa credit card is the best known example of a true 3D hologram. An option within our Level 3 hologram service), True 3D holograms display an image that looks like the real physical object itself. In fact, to make a True 3D hologram, we create a 1:1 scaled model of the object for our clients, and then shoot the hologram using lasers and optical equipment.
Hard to copy, stunning to the eyes, our True 3D hologram stickers can be viewed in most lighting situations but are best viewed with stronger, focused light (LED flashlight, sunlight, spotlight, etc).
Source: www.integraf.com
RELATED VIDEO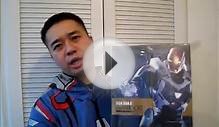 Do you have a Hologram sticker and serial number on your ...
Review Cocoroni Hologram Sticker for iPhone4/4S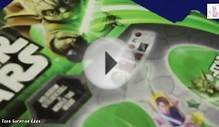 Star Wars Surprise Eggs!!! Hologram Sticker Roll
Share this Post