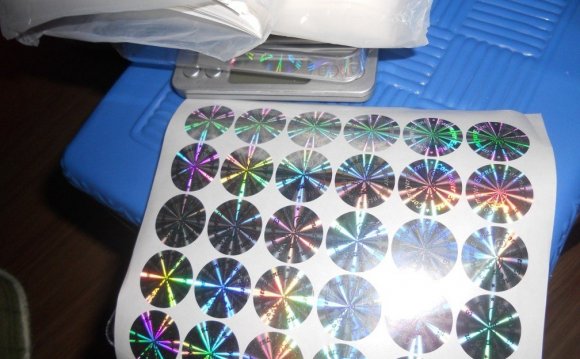 »
Our Products
» Holograms Stickers & LabelsWe offer an exotic assortment of Holograms Stickers & Labels, which symbolizes the originality of the brand. These labels are designated by making use of premium grade materials and sophisticated printing techniques ensuring appealing appearance and offering complete security to the brand. The labels are provided with unique identity eradicating the possibility of duplicity and imitation of the novel brand. We pattern these labels and stickers in customized designs, shapes (oval, rounded corner, square, rectangular and round), sizes (varies between 10x10mm and 150x150mm), colors and patterns as per the requirements of our clients.
Features:

Fascinating design
Vivacious color pattern
Smooth finish
Water proof
Abrasion resistant

Applications:

Pharmaceutical products
Books
Bottles
Cosmetic products
Our stock of hologram and stickers are available in following forms
:
Hologram Sheets
It is provided with unique serial number for security purpose and idyllic for manual application. No gap is needed for square hologram, but 3mm gap is essential for rounded corner and circular hologram.
Hologram Rolls
The holograms available in Roll forms are suitably utilized with label dispenser. These can be accessed in blank or pre-printed with different messages. The holograms are available in spool form with a minimum gap of 2.5-3mm between two holograms. This hologram form can easily be applied both automatically and manually.
Colors available
Our stock of hologram stickers and labels is available in variety of colors:
| | | | |
| --- | --- | --- | --- |
| Turqoise Blue | Royal Blue | Red | Purple |
| | | | |
| --- | --- | --- | --- |
| Light Green | Dark Green | Black | Violet |
Shapes & Sizes
The sizes available in our stock of hologram stickers and labels range from 10mmx10mm to 150mmx150mm.
Square, Rectangular, Round, Oval, Rounded Corner, any special shape as per client's requirement.
There are variety of shapes in which we supply holograms stickers and labels:
Star Shape

Square With
Rounded Corner

Square

Special Shape
| | | | |
| --- | --- | --- | --- |
| Round | Rectangle | Oval | Flower Shape |
Tamper Holograms
The Tamper Holograms are suitable for promotional and product identification applications. Advanced quality materials and adhesives are being utilized in designing these holograms. Our assortment of holograms is highly secured as it cannot be contaminated or removed and if any individual tries to remove it, this results into separation of the uppermost layer of the film. To meet various industrial safety and identification requirements, these holograms can be customized in distinguished sizes, shapes, design and color combinations.
Features:

Alluring design pattern
Fortification from counterfeit promotion
Highly adhesive

Applications:

Valuable Documents
Certificates
Collectibles
ID Cards
Retail Goods
Tamper Proof Labels
The Tamper Proof Labels are used for providing security and authentication to a product. This label range is designed from best grade materials and sophisticated techniques in order to bring in superior finish and attractiveness. These labels cannot be removed from the stuck product without destroying it, this property makes it highly secured for the authentication of any item.
Features:

Cannot be replicated
High on adhesion
Tamper evident
Color fade resistant

Applications:

Brand Promotion
Valuable Certificates
Identity document
Tamper Proof Void Labels
The Tamper Proof Void Labels serves as the security features used for the purpose of security authentication. These are utilized with various industrial products to avoid counterfeit and provide authentication to product. This label range is designed cautiously by employing advanced technologies and optimum grade materials to eradicate any possibility of duplicity of labels.
Features:
Prevent unauthorized access
Provide protection against counterfeit promotion
Attractive appearance
Water and moisture proof
Strong adhesion
Fragile
Applications:
ID badges
Electronic appliances
Beehive Pattern Holograms
The Beehive Pattern Holograms are utilized as labels for different products to provide excellent protection against counterfeit. These holograms are designed using optimum grade PP and PET employing advanced printing technology. With strong adhesion, this hologram is easily transferred at desired surface and cannot be removed ensuring accurate prevention from product duplicity.
Features:

High visibility
Vivacious color combination
Tamper proof
Alluring beehive design

Applications:

Battery labels
Cosmetic labels
Pesticide packaging label
Edible oil packing
Battery label
Source: www.holosecurity.com
RELATED VIDEO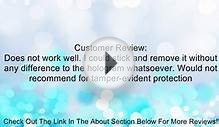 120 3D Stickers Protective Security Holograms "Protected ...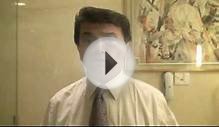 Hologram Stickers for Tamper Proof Packaging|HoloTechs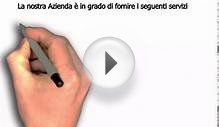 Hologram Security Stickers - Lotta alla Contraffazione
Share this Post