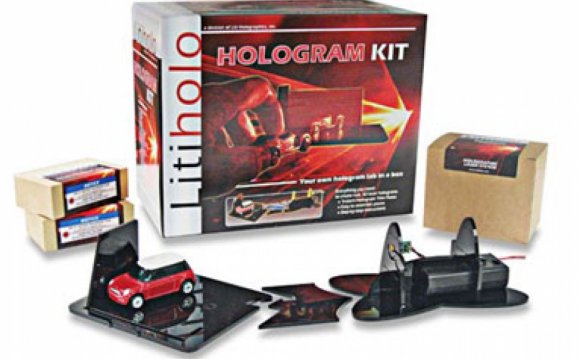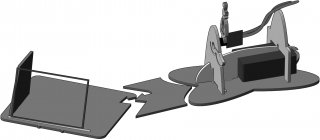 More Info: Kit Includes:
Holograms capture our imagination, with images in full 3D that look like you can touch them. From movies and television to the credit cards we use every day, holograms combine high technology with a sense of wonder. Now you can make your very own holograms right at home, and learn the basic science and secrets of how they work.
Best of all, with the Litiholo "Instant Hologram" Film Plates, you spend all of your time making holograms, not developing them. The self-developing plates create bright, clear holograms that are ready to view immedately. With one kit, you can make up to 20 different holograms. (Additional film packs sold separately)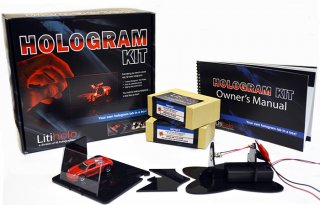 All the tools you need for making your own holograms are included in this easy to use kit. It's like having your own hologram lab in a box!
Holographic Laser System
•Laser Diode
•Battery Pack*
•Connectors
•Special Clip
"Instant Hologram" Film Box
•2"x3" film plates (20)
Holographic Plate Holder
Laser Diode Mount and Battery Holder
LED Darkroom Light
(For seeing in the dark without exposing the film)
Object for Hologram
(Test object)
Black Shutter Card
White Alignment Card
Uncoated Alignment Plate
Hologram Kit Instruction Manual
•Basic Concepts Guide
•Kit Contents and Important Tips
•Hologram Kions
*batteries not included
Testimonials:
Featured in The Physics Teacher Magazine • Vol.48
"Who could have ever imagined that making a
hologram could be so simple?"
""I've produced both transmission and reection holograms..., over a dozen in all, without a failure."
"...the system will allow parentsand teachers to bring the magic of holography, and the science behind it, into their homes and classrooms."
"This amazing science kit (I can't really call it a toy) is perfect for kids and parents who want to bring a STEM focus to holiday gift giving. This holographic laser system uses...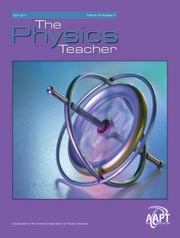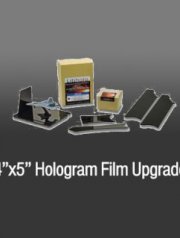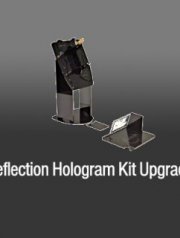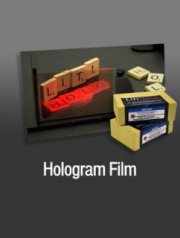 Source: www.litiholo.com
RELATED VIDEO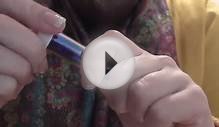 Holographic nail art kit de Claire´s.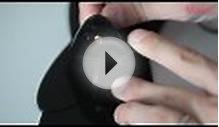 Roll Your Own Hologram with DIY Holography Kit
Share this Post