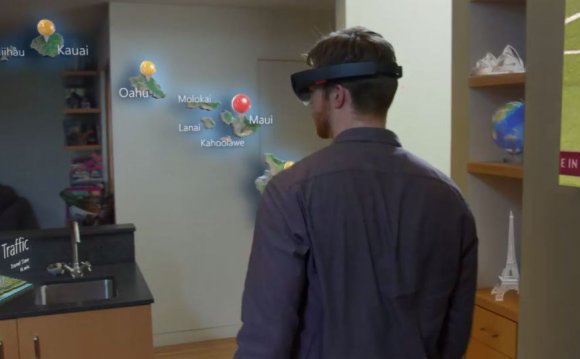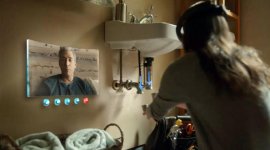 Microsoft is getting ready to transform the world with holograms and its new Windows 10 software.
Microsoft unveiled the new Windows 10, a new Surface Hub display and holographic technology at its live Windows 10 event Wednesday in Redmond, Washington.
The biggest announcement at the event was a new hologram device called HoloLens. The new head gear is a holographic computer that requires voice and hand-gesture commands for use. The computer is completely wireless and runs on Windows 10 software.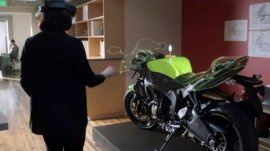 Users will be able to perform basic phone functions, watch TV and design and create objects — such as spaceships — and 3-D print them.
Microsoft's hologram labs will also develop and release a holographic Skype and holographic Minecraft in the future.
Microsoft
The HoloLens will use augmented reality and virtual reality to bring images to life. Users will be able to interact with 3-D images of screens, maps and videogames.
Microsoft
The HoloLens is set to be released within the Windows 10 frame.
microsoft.com
The HoloLens will eventually be support holographic versions of Skype and Minecraft.
Another device announcement was the new Surface Hub, which is an 84-inch 4K display that is aimed to help workplaces have more efficient meetings and conferences. The display works like a smart whiteboard with camera, speakers and Wi-Fi. Users will be able to write on the display, share screens and video clips and participate in a conference call at the same time.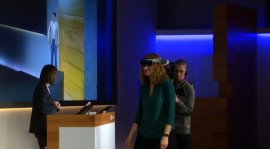 Joe Belfiore, Microsoft's corporate vice president, also gave a first look at the new features that Windows 10 will have on phones, which include a new and improved Cortana — Microsoft's version of Siri — and a new user interface.
It was also announced that anyone with Windows 7 or 8.1 will be able to upgrade to Windows 10 for free within the first year of launch.
Microsoft has not announced a release date for its new software or devices, but it will be releasing the new Windows 10 builds to insiders in the next couple months. The consumer version will be released sometime later this year.
Uncredited/ASSOCIATED PRESS
Source: www.nydailynews.com
RELATED VIDEO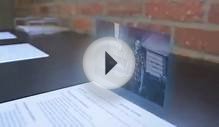 Holographic display - Crowd funding, New Technology.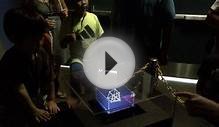 New holographic technology showcased at TechCrunch Disrupt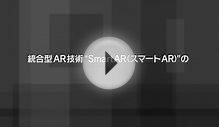 Sony new amazing holographic technology!, page 1
Share this Post