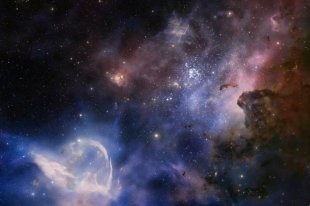 What could be the most important scientific experiment of our lifetime is about to begin. The so-called Holometer Experiment at the Fermi National Accelerator Laboratory aims to determine whether our perception of a three-dimensional universe is just an illusion. Do we actually live on a 2D plane, as a holographic projection? There is a well-established theory that states we are indeed living in a hologram, with a pixel size of about 10 trillion trillion times smaller than an atom. This has certain implications, some of which are quite sinister, even unspeakably horrific.
The argument about the nature of the universe hinges on something that 99.99% of people are not able to comprehend even on the most superficial level — namely, a comparison between the energy contained in a theoretical flat universe with no gravity and the internal energy of a black hole, and whether these two energy levels match or not.
Or whatever.
The point of the Holometer experiment is that it will be able to reveal via the pixelation effect if our universe is, indeed, a hologram. It will achieve this by putting two interferometers really close to each other, creating laser beams and observing possible jitters when they interact. If there are certain kinds of wobbles in the laser beams' interaction, that means we actually live on a surface of a flat plain and only perceive our universe to be three-dimensional.
And this is where the cosmic horror seeps in. There was an influential piece published in Philosophical Quarterly in 2003, arguing that we probably are living in a computer simulation and this argument has nothing to do with the physical experiments now being carried out. The philosophical argument pivots on the point that if humanity continues surviving and computer technology continues advancing, we will inevitably reach a stage where it will be possible to simulate the entire planet and all of its living beings.
At some later stage, creating these simulacra of Earth will become cheap and common — just like building mobile apps. This means that ultimately there will be billions or trillions of simulations of the universe that offer nearly perfect fidelity. Nearly, but not quite, because at the heart of these fake universes there will be some pixelation if you burrow deep enough.
And those Fermi geeks are about to burrow deep. After we find out about whether we live in a hologram, we can all go back to focusing on Twitch's valuation and whether the iPhone 6 will feature a sapphire screen. But deep inside, we will be shriveling in horror about the possibility that we live in a simulation, not knowing whether it's some distant sequel to Sim City.
Source: bgr.com
RELATED VIDEO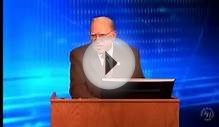 Chuck Missler Universe Is A Virtual Simulation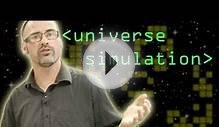 What if the Universe is a Computer Simulation? | memolition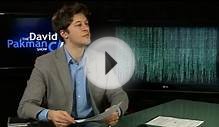 Physicists Testing Whether Universe is a Simulation
Share this Post