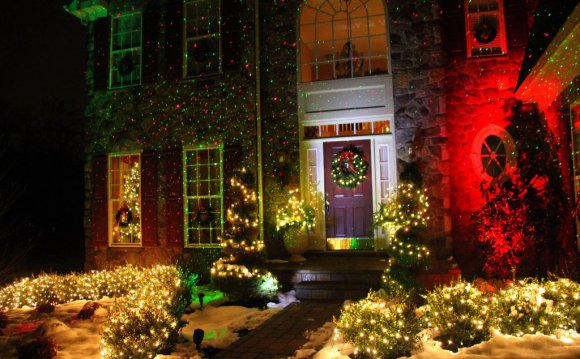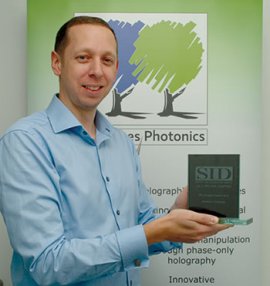 Two Trees Photonics is delighted to announce that the first product utilising its revolutionary phase only holographic display technology is now being introduced to the market in the form of an automotive laser head-up display available on the Range Rover Evoque.
A recent press release by Jaguar Land Rover announced:-
"Range Rover Evoque is now available with an advanced integrated laser Head-Up Display (HUD). The secondary driver information display projects useful information directly onto the vehicle's windscreen and into the driver's field of vision. In a world first, the Land Rover system features laser holographic techniques, resulting in superior colour saturation, brightness and contrast compared to rival systems, and all in a small, lightweight package. The innovative laser system is more robust against issues such as "washout" - the effect that the glare from sunlight has on inferior LED-based systems.
A further addition to the Range Rover Evoque's suite of innovate technologies, HUD allows drivers to maintain a clear view of the road, while simultaneously receiving key driving information such as road speed, gear position, turn-by-turn navigation, traffic sign recognition, the cruise control set speed and the Automatic Cruise Control (ACC) status, including warnings. The system is fully configurable and customisable all functions can be switched on or off, brightness can be increased or decreased and the vertical position of the display can be adjusted from the cluster menu.
'Jaguar Land Rover's HUD system is an innovative driver information tool, which really pushes the boundaries of advanced laser projection technology. It borrows from military technology - which, until now, has been unheard of in the automotive industry." says Murray Dietsch, Director Land Rover Programmes "Land Rover is committed to preventing the risk of accidents by reducing driver distraction. By presenting key driver information in this way and removing the need for the driver to look away from the road ahead, HUD is an important step on the journey to delivering Land Rover's vision of the intelligent car of the future' ." [1]
The phase only holographic technology was pioneered by research scientists and engineers at Cambridge University's Centre for Advanced Photonics & Electronics lead by Prof. William Crossland. Under his guidance a PhD student named Jamieson Christmas, sponsored by Alps Electric Limited, set out to develop the world's first full colour analogue phase only holographic laser projector. Having successfully completed his PhD in January 2010, Jamieson Christmas co-founded Two Trees Photonics to further develop and exploit the holographic display technology.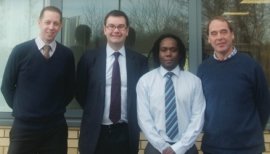 Since its inception, Two Trees Photonics have worked with industrial partners to bring this world leading technology to market. Peter Woodland, CEO of Two Trees Photonics is quoted as saying "The introduction of this market leading technology is a major milestone for Two Trees Photonics, however this is just the beginning for this technology we have many more new and exciting ideas that we are working on for the future".
[1]
Two Trees Photonics emerges from stealth mode.
After almost 10 years of largely unpublicised research and development, Two Trees Photonics (2TP) is now entering the public arena for the first time to promote its revolutionary technology.
Two Trees founding engineers started the development of the holographic display system in 2005 at Cambridge University's Centre for Advance Photonics & Electronics, where significant advances were made in the design and optimisation of holographic spatial light modulators and computation algorithms.
In 2010, the researchers teamed up with an industrial sponsor, Alps Electric Co. Ltd, to form a new company to exploit the huge potential of this disruptive holographic technology and develop exciting new display products to the market. Two Trees Photonics was born.
Over the last four years, 2TP have been diligently working with industrial partners to further optimise and ruggedise this revolutionary technology for use the automotive markets, while simultaneously developing and greatly enhancing our core holographic technology.
Automotive HUD was chosen as the first target application because the market was just being established with huge growth potential and the unique technical characteristics of our holographic technology offered a significant competitive advantage, with it being able to deliver dramatically superior brightness, colour saturation and power efficiency.
Two Trees made the conscious, strategic decision in 2010 to operate out of the public eye for much longer than might be expected, so as to concentrate on overcoming the many technical challenges associated with qualifying this revolutionary and disruptive technology for use in the very challenging automotive environment. Now that a sound technological base and a market ready product has been established, 2TP are able to open our doors to new development activities with a broader client base.
Director Scoops Top UK Technology Award.
The prestigious Ben Sturgeon Award for 2013 has been presented to Dr Jamieson Christmas, co-founder and director of Milton Keynes based hi-tech specialist company Two Trees Photonics Ltd.
The award, given annually by the Society for Information Display (SID), was presented to Dr Christmas by Dr Sally Day, UK SID Chapter Director, during the Eurodisplay 2013 conference held at Imperial College, London, where he had been invited to give a paper entitled 'Phase only holographic head up displays'.
Dr Christmas is a director and Chief Technology Officer at Two Trees Photonics Ltd., developing cutting edge products based on dynamic holography. Display modules designed and built by the company have established that this technology can greatly reduce the size and power consumption of projection displays. Two Trees is currently working with a major European automotive manufacturer on a variety of technical solutions for holographic systems in the industry - holographic display devices are becoming strategic components in the international automotive market.
Commenting on his success Dr Christmas said: 'I was delighted to be asked to give a paper at such a major and prestigious event, but it was a huge honour to receive the Ben Sturgeon Award. I'm also very grateful to those who nominated me. This is a fascinating area of work, so to stand in front of my peers at Eurodisplay was a bonus and will certainly help put the company in the spotlight."
The Ben Sturgeon Award is named after the late Dr Ben Sturgeon, Research and Development Director of BDH the world's largest producer of liquid-crystal materials. It is awarded annually by the SID to young scientists and engineers who have made a significant contribution to the development of displays. BDH was later recognised by a Queen's Award for Technological Advancement.
MP Praises Pioneering Firm.
Member of parliament for Milton Keynes South Iain Stewart visited Two Trees Photonics, a technology start up company based in Knowlhill. Established in January 2010, the company is a research and development company promoting the development of a 'Phase only hologram' technology.
The phase only hologram technology creates images by controlling the speed of light and is already receiving interest from leading companies in Japan and America. The hologram technology could be used in a wide range of applications, but is initially being developed for automotive and aerospace head up displays applications.
Source: twotreesphotonics.com
RELATED VIDEO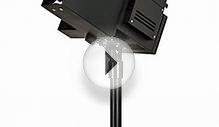 Mr Christmas Deluxe Panoramic Projector - NEW for 2015 - 2 ...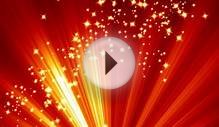 Need a top end Christmas light projector? See our TOP 5!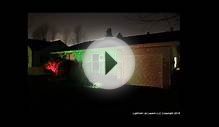 Laser Christmas Lights & Outdoor Holiday Projectors
Share this Post