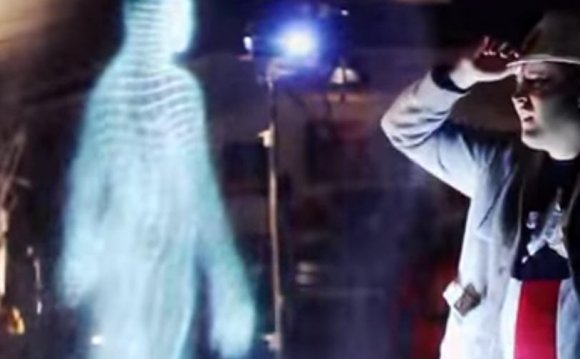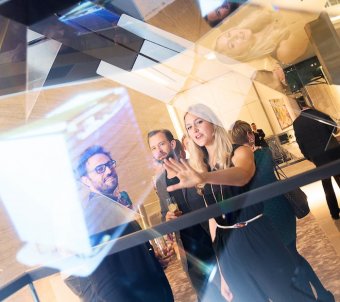 The Holo in action. Image: Beagle Media
The projected images can be as large as 55 inches. Image: Beagle MediaGesture control allows users to view the images from 360 degrees, give it a swipe to spin it to a different angle and pinch to zoom in. Image: Beagle MediaHolo is a holographic machine that projects 3-D images. Image: Beagle MediaThe device itself is big; it takes up 27 square feet in floor space and sits at nearly 8 feet tall, but this allows it to project an image up to 55 inches—just shy of what it might take to project Princess Leia in full. Image: Beagle Media
Back in 1977, R2-D2 beamed a holographic Princess Leia from his head, and ever since then, geeks have been obsessed with making that technology real. Unfortunately, creating life-like holograms is not easy—or cheap. Most of the time what we're seeing is not actually a hologram, but CGI of some sort or simple visual trickery (yes, we're talking about you, Coachella Tupac).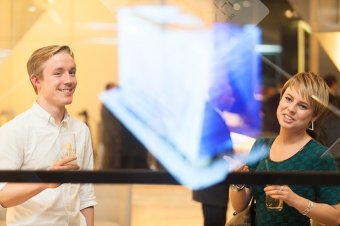 But Beagle Media, a London-based creative agency, has created a new device that they say makes it easier to project holographic images.
Together with UK design studio Conran and Partners, Beagle created the Holo, a sleek machine that projects a 55-inch 3-D image within a diamond. It all started when Beagle realized that their clients wanted to create a more immersive experience for their customers. "The problem we saw was this content only ever ended up being presented on flat surfaces—a screen of some sort, " explains Harry Anscombe, Beagle's managing director. "With film scenes like the Death Star battle plan meeting in Star Wars, where a group of people gather around looking at a floating image, we started researching if something like this could be done in real life."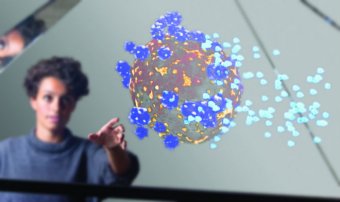 Anscombe and his team began meeting with scientists, designers and even magicians to figure out what the device would look like and how it could project the most realistic image possible. What they ended up with is a sleek machine that is an update on the Pepper's Ghost technique, an optical illusion used in live theaters for more than 400 years. Tech-wise, Holo uses a Mac Mini and four 55" Samsung Panels to beam a 2-D image into a 360-degree surface. The software allows users to upload images or custom build what they want to project.
"So it could be configuring a car to a level where users can select the color, alloy wheels, etc., and then see their choice floating in full 3-D, " Anscombe says. "Users can literally walk all the way around without anything getting in the way of the image.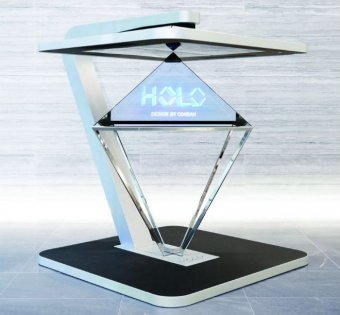 No walls, no bulky base or roof."
The idea is that it can be used to project not only images of things, but people, too. Anscombe says it's possible to beam in speakers from another location who can deliver a speech from off site. They've also built in gesture controls, which allow users to manipulate the image just by moving their hands. "Much of our work involved stripping the device back to allow the gesture to become the hero, " explains Massimo Acanfora, Conran's creative director of brand and product. Users can view the images from 360 degrees, give it a swipe to spin it to a different angle and pinch to zoom in.
The device itself is big; it takes up 27 square feet in floor space and sits at nearly 8 feet tall, but this allows it to project an image up to 55 inches—just shy of what it might take to project Princess Leia in full. Beagle plans to launch a desk-size version in 2014, but for now, if you want your very own Tupac hologram, it's gonna cost you. Buying a Holo will set you back £59, 000 and renting one starts at £8, 000.
Source: www.wired.com
RELATED VIDEO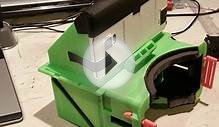 How To Make Your Own Hologram-Projecting Glasses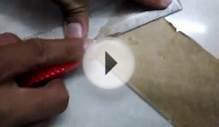 Make your own 3D smartphone hologram at home.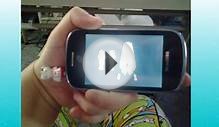 How to Make Your Own Hologram Box with a Smart Phone
Share this Post