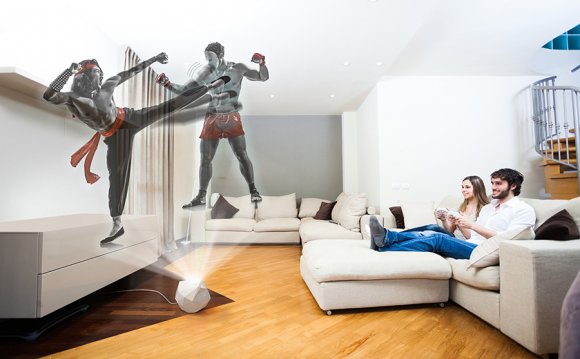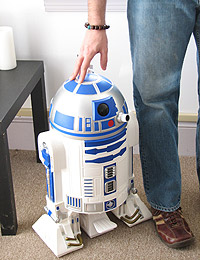 "Help me, Obi-Wan Kenobi. You're my only hope." - Princess Leia
(Star Wars Episode IV: A New Hope)
Synopsys
Holograms have appeared in many works of science fiction, most notably in the Star Wars trilogies. Through these projections, pre-recorded messages could be displayed in the air and Jedi Masters are able to attend council meetings even when they are away from Coruscant.
These projections were blue-hued and jittery but spoke to the imagination of the audience despite these shortcomings. They were clearly advanced technology, bordering on magic.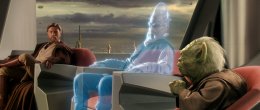 Tupac Shakur's appearance on Coachella in 2012 was a sudden reminder to the world that we have had this technology for a while. Through a technique called Pepper's Ghost, an image can be projected onto a transparent surface and appear as if it's really there. In essence, a hologram.
(Image credit: Flickr user evsmitty, CC BY 2.0)
For this design challenge, I will attempt to leverage Pepper's Ghost to give an R2-D2 model a real-life holographic projector to be used for telepresence video conferencing.
The platform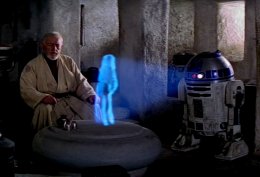 I considered the officially licensed R2-D2 trash can to serve as the base platform, but at 129 dollars, it's too expensive. I'll probably have to build my own. R2-D2 is essentially just a cylinder with a dome on top and two legs at the side.
(ThinkGeek's officially licensed R2-D2 trash can)
The holographic projector
The projector would be the centerpiece of this project, and is most likely the hardest thing to get right. Pepper's ghost requires a transparent surface angled at 45 degrees to both the viewer and the light source. In this case, the light source is a video projector that will be connected to the HDMI port of a Raspberry Pi. If I really can't pull off a convincing hologram, I can fall back on using the video projector to project on a wall. Let's hope it doesn't come to that. I'll be working on this first, as soon as the projector I bought online arrives in the mail.
Video conferencing
The kit we're given to compete in this challenge includes a Raspberry Pi Camera Board. Together with the projector, that means I've got video input and output. Add a microphone and some speakers into the mix and I can do video conferencing! I can get started on setting up the software for this first using a computer monitor while I wait for the projector to arrive.
(Star Wars Episode III: Revenge Of The Sith)
Conclusion
I'm excited about participating in this challenge. I'm curious to see the progress of the other contestants as well, there are some really neat proposals. Let me know what you think about my project in the comments!
Source: www.element14.com
RELATED VIDEO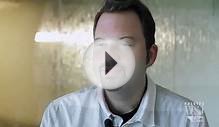 3-D Projector Blurs Lines Between Fantasy, Reality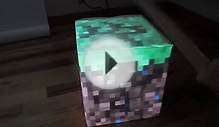 real life minecraft block #3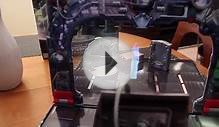 Princess Leia REAL Hologram
Share this Post