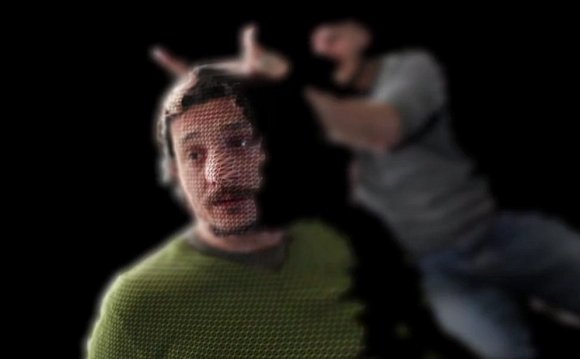 When we last looked in on holographic telepresence tech, a University of Arizona team was impressively streaming near-real-time three-dimensional moving images, offering a glimpse of what telepresence could be once researchers iron out the wrinkles. Now, an MIT team is showing off a simplified scheme for streaming holographic video, using a single Xbox Kinect peripheral and standard graphics chips to create the fastest holographic video yet.
There are two significant points to be made up front about the MIT group's Kinect-based holographic TV project. First, where the Arizona team's holographic display could refresh once every two seconds, MIT's scheme is capable of 15 frames per second—close to the 24 fps required for feature films and the 30 fps necessary for television—so its just shy of creating real time holograms that create the illusion of continuous motion.
Moreover, and perhaps more significantly, pretty much all the components for MIT's setup are off-the-shelf. That means holographic telepresence and holographic entertainment may not be too terribly far from reality.
The researchers managed all this by tapping what are known as diffraction fringes to create an object's 3-D shape. When light bounces off of an object, it does so at an infinite number of angles. The MIT team had to create a system that could capture the light intensity of image pixels and their distances from the camera—information that is used to create a diffraction fringe pattern that can bend light in predictable ways—and transmit that data live.
Once the data is transmitted to a computer at the receiving end, a PC with three commercial graphics processing units computes that data into diffraction patterns, which in turn can recreate the image as a hologram that the viewer can view in true 3-D. That is, the viewer can walk around the object and view it from different perspectives. Such live-streaming of holograms doesn't just bring Preincess Leia-like holographic telepresensce a big step closer, but opens the door to holographic television—technology that could bring entertainment into living rooms in a way that surpasses even the best 3-D televisions.
The one component of MIT's system that can't be purchased off-the-shelf at an electronics store is the holographic projector itself, which has been under development at MIT for decades and continues to improve. If researchers there can squeeze a few more frames per second out of their GPU/software setup, that display could fairly easily bring holographic video into the mainstream.
See the system in action in the video below. Unfortunately, the 3-D effect doesn't convert well to 2-D video, so without actually being there the hologram looks more like a blur, a fact that's more than made up for by the Princess-Leia-on- Alderaan costuming.
lincoln christmas market 2022
christmas stocking
christmas jumper dress
waitrose christmas food
tesco christmas tree
charity christmas cards
christmas bank holidays 2022
real christmas tree
bath christmas market
christmas decorations 2022
christmas party outfit
small christmas tree
garland christmas
park christmas
christmas cookies
christmas events near me
christmas trees near me
the christmas chronicles
christmas mugs
christmas ideas
crisis at christmas
london christmas market
christmas party dresses
christmas number 1
christmas tree drawing
driving home for christmas
john lewis christmas advert
christmas lights outdoor
christmas chronicles 2
sally nightmare before christmas
prelit christmas trees
christmas gif
personalised christmas baubles
christmas gifts for men
christmas presents for mum
christmas carol
christmas markets 2022 uk
wilko christmas tree
christmas cake decorations
lidl christmas jumper
christmas carol vorderman
christmas card
christmas aesthetic
leeds christmas market 2022
christmas desserts
christmas acrylic nails
christmas cupcakes
state pension christmas bonus
christmas candles
lloyd christmas
christmas onesie
exeter christmas market
rockin around the christmas tree
covid lockdown christmas
christmas biscuits
christmas scene
m and s christmas food
boys christmas jumper
kids christmas jumpers
rochester christmas market
when is christmas
mini christmas tree
do they know it's christmas
christmas socks
matching family christmas pajamas
christmas table runner
christmas border
christmas jumper mens
black christmas
christmas garland with lights
all i want for christmas is you lyrics
christmas gonk
thursford christmas spectacular
christmas cards 2022
christmas family pyjamas
dog christmas jumper
christmas jumpers uk
christmas eve box ideas
mumsnet christmas
asda christmas pyjamas
christmas sale
christmas eve box fillers
covid lockdown after christmas
wham last christmas
nottingham christmas market 2022
outdoor christmas tree
christmas holidays 2022
christmas window decorations
christmas t shirts
girls christmas jumper
christmas decorations sale
how many days to christmas
christmas hampers uk
christmas flowers
christmas lockdown
baby's first christmas
luxury christmas crackers
mens christmas gifts
christmas tree clipart
personalised christmas cards
christmas songs list
christmas pudding recipe
christmas markets london
last christmas song
a christmas carol (miniseries) cast
john lewis christmas
christmas wreaths
homebase christmas tree
gavin and stacey christmas special
christmas tree ideas
sheffield christmas market
tesco christmas jumpers
nottingham christmas market
real christmas trees near me
christmas day 2022
personalised christmas stocking
christmas cardigan
last christmas movie
manchester christmas market
top toys for christmas 2022
christmas gift bags
christmas ornaments
merry christmas wishes 2022
christmas gifts for mum
how the grinch stole christmas
christmas jumper women's
christmas tree sale
6ft christmas tree
sainsburys christmas food
christmas crackers uk
merry christmas and happy new year
the night before christmas
christmas movies on netflix
southbank christmas market
chester christmas market
we wish you a merry christmas lyrics
christmas earrings
christmas tops
christmas shop
christmas window stickers
red christmas nails
matalan christmas jumpers
christmas card holder
christmas drawing
christmas menu mcdonalds
christmas table centerpiece
half christmas tree
john lewis christmas christmas advert
liverpool christmas market 2022
Source: www.popsci.com
RELATED VIDEO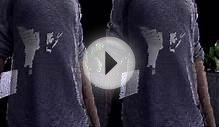 Hologram - Stereoscopic Kinect Depth Map [3D] [HD]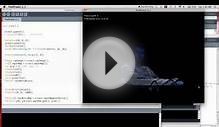 Kinect Star Wars Hologram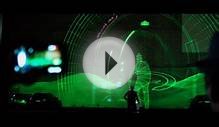 Un hologramme géant dirigé grâce à des caméras Kinect
Share this Post